The O'Brien Chair of Global Surgery
The Royal College of Surgeons in Ireland (RCSI)
Job Code

63430

Job Type

Job Status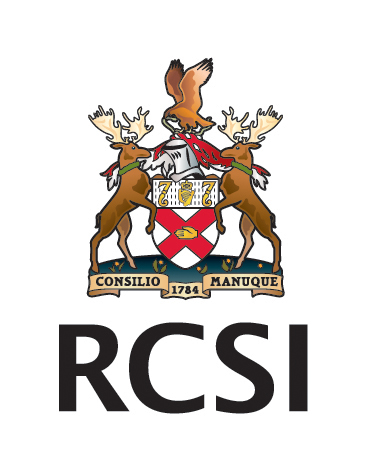 Title: The O'Brien Chair of Global Surgery
Department: Institute of Global Surgery
Location: RCSI, St Stephen's Green, Dublin, Ireland
Reporting to: Chief Officer for Surgical Affairs
Tenure: This post will be a full-time, permanent Professorial appointment
The Royal College of Surgeons in Ireland (RCSI) is a private, self-financing, not-for-profit medical and surgical college headquartered in Dublin (Ireland) with global reach through its overseas medical universities and health care centres in the Middle East, the Far East and Africa. Since its foundation in 1784, it has played a leadership role in Irish surgical and medical education. Currently, it operates the largest Medical School in Ireland and provides undergraduate education in Physiotherapy, Pharmacy, and Nursing. In addition to Surgery, it also provides postgraduate training and education in Radiology, Dentistry, Nursing & Midwifery, Sports and Exercise Medicine, Healthcare Management and Leadership, and has an Institute of Research.
RCSI recognises that excellence in research is critical to the quality of its educational activities, its credibility, and, overall, to its mission to enhance human health. Recently, RCSI has implemented a new research strategy that will build upon its strength in translational biomedical and clinical research to deliver transformational, high impact changes in health care. Targeting both Irish national and EU funding, along with increased collaboration with industry, is a major part of the RCSI research strategy. Forging increased collaboration between RCSI PIs and industry is of critical importance to achieving success in this area. RCSI is also committed to provide its researchers with the supports and developmental opportunities to enable them to continuously grow and support their overall career development.
RCSI is seeking to appoint the O'Brien Chair of Global Surgery. The successful applicant will lead the RCSI Institute of Global Surgery (IGS) in Dublin. Applicants will have a strong international record of relevant research; a background in health (for example but not limited to public health, health systems, health services and surgery); and experience working in one or more low or middle income countries. RCSI encourages individuals from all of these professional groups to apply.
The O'Brien Chair of Global Surgery will be an internationally respected opinion leader with extensive experience in global health programmes and advocacy, relevant research, strong executive management experience; and will have a track record or evidence of potential to lead the development of world class surgical education and training programmes.
The Professor will have the ability to drive the formation of the newly established RCSI Institute of Global Surgery and inspire the development of our unique culture of collegiality and innovation to fuel a dynamic global health community across RCSI.
The O'Brien Chair of Global Surgery will report to the Chief Officer for Surgical Affairs and will be supported by an advisory group comprised of RCSI's Chief Officers of Academia and Research. The Professor will provide vision and leadership, particularly in the area of global surgery to ensure the delivery of education and training, research and advocacy excellence already underway.
Key responsibilities
Provide vision, leadership and inspiration to develop and drive the goals and objectives of the IGS in promoting surgical care, education and research pertinent to global surgery

Develop, devise and then implement the strategic plan for the IGS

Lead the IGS to become a global leader in obtaining research funding and in generating high quality surgical services and systems research, relevant to the needs of populations in LMICs

Develop and deliver cutting-edge surgical education and training programmes that make an original and substantial contribution to the delivery of high quality, essential surgery where the needs are greatest

Secure external funding to support the execution of new education and training programmes and the continued advancement of existing programmes

Manage the generation and translation of evidence in the domain of surgery into action for the improvement of human health globally, with a focus on the essential health needs in resource poor settings

Represent RCSI at internationally renowned conferences and events, building the IGS' reputation in the field of global surgery and health

Develop partnerships and networks that promote the IGS's vision through:

research, training, education and innovation

advocacy through RCSI alumni, members and fellows overseas

building understanding and support from the Irish public, Government, and other stakeholders for investments in global surgery

working with colleagues in RCSI to support and strengthen RCSI's commitment to global health training, research and advocacy

Establish the IGS as an advocate, a sustainable resource and a primary contact point for those working or interested in global surgery at RCSI, nationally and globally

Contribute to the reputation of RCSI as a global leader in public health related research and professional education

Manage an interdisciplinary team of surgeons/clinicians, researchers, administrative and technical professionals to develop academic, clinical and administrative skills in global surgery, public health and surgical systems development
Person Specification
Criteria
The successful candidate will be appointed at the level of Professor and as such will hold an appropriate higher level degree such as PhD or MD

Recognised international expert in subject field as evidenced by a track record of regular invited talks at international conferences/events in relation to global/public health

A senior author on high impact peer-reviewed publications that are relevant to this post

A strong track record of obtaining external funding for research and/or education and training programmes

A background in health, in or related to the needs of LMICs

Training and/or a background in one or more of the following areas:

Education/Training

Healthcare economics

Healthcare management

Health programme/services

Medicine or Surgery

Public Health

An ability to engage and work with people successfully across cultures

Excellent leadership skills, with an ability to lead a diverse team of academic, administrative and technical professionals in a changing environment and the ability to influence and manage complex relationships at all levels

Strong understanding and knowledge of strategic planning processes and the ability to devise communications strategies to develop the RCSI IGS internally and on the global stage

A clear communicator

Able to inspire the wider academic community and non-academic audiences with the message of the IGS

A clear commitment to interdisciplinary working
Particulars of Post
The O'Brien Chair of Global Surgery will be a full-time, permanent Professorial appointment.
Remuneration
An attractive remuneration package is available in line with the responsibilities of the post and the qualifications and experience of the successful candidate.
Relocation
International relocation support will be available, where appropriate, to the successful candidate.
International Travel
The role will be based in Dublin with an expectation of travel to the regions in which RCSI operates. The successful candidate should expect to make a number of international trips annually.
Please Note:
This job description may be subject to change to reflect the evolving requirements of the Department and RCSI in developing healthcare leaders who make a difference worldwide.
Similar vacancies that arise in the next 6 months may be filled from the pool of applicants that apply for this position.
RCSI is proud to be an equal opportunity employer and welcome applications from all suitably qualified persons regardless of their gender, civil status, family status, sexual orientation, religion, age, disability or race.
If you have any particular requirements for your interview, please notify the Human Resources Department at your earliest convenience
Categories
Jobs Rated Reports for Surgeon
Posted:
2018-12-20
Expires:
2019-01-25
The Royal College of Surgeons in Ireland (RCSI)
Before you go...
Our free job seeker tools include alerts for new jobs, saving your favorites, optimized job matching, and more! Just enter your email below.
Work Environment
Very Poor
208/220
Powered By